If I had been feeling better yesterday and this morning I would have been rage updating all freaking day at Booklikes and Goodreads. This book has ticked me off in so many ways that it's going to have to be a spoiler review because otherwise you won't get why this whole book irked me and was even called a romance. Too bad it wasn't in the New Adult genre so I could at least blame something else on that genre.
"Roman Crazy" starts off with Avery Bardot walking in on her husband (Daniel) having sex with his secretary. She thought they were happy all these years (not really, we will get to that in a second) and can't believe she's expected to just ignore what he did in order to get jewelry (per her mother in law). So after having her best friend Daisy on mute during this whole insane conversation, Daisy tells Avery to come to her in Rome and get away from the craziness that is Daniel and Boston at the moment. So far so good right? I liked the beginning and liked Daisy. I stupidly thought the book was going to be differing first person POVs from both Avery and Daisy. Oh, how I wish.
Instead Avery arrives in Rome and is whisked out to meet Daisy's coworkers and comes across a man named Marcello. See several years ago when Avery was abroad studying, she had a crazy hot affair with Marcello. Problem was that Avery was dating Daniel at the time so she was still keeping in touch with him while doing hot and heavy things with Marcello.
So I told myself at this point okay, maybe it will get better. I am not a fan of cheating, but maybe this can get cleaned up a bit. No dear friends, it gets worse.
We find out that Avery returned to Boston to break things off with Daniel, but you know, felt comfortable with him again, had sex with him, got pregnant and then promptly ghosted the hell out of Marcello. Daniel proposed, they got married, and they lost their child. I maybe rolled my eyes a million times at this. This all is apparently supposed to be used as reasons why Daniel and Avery were not really meant to be with each other instead of reasons why they both should have saw a damn counselor.

Anyway, tra la la, Avery is back in Italy with Marcello and these two fools start dating. And Avery never tells him that she's technically still married and anything that really went down years ago.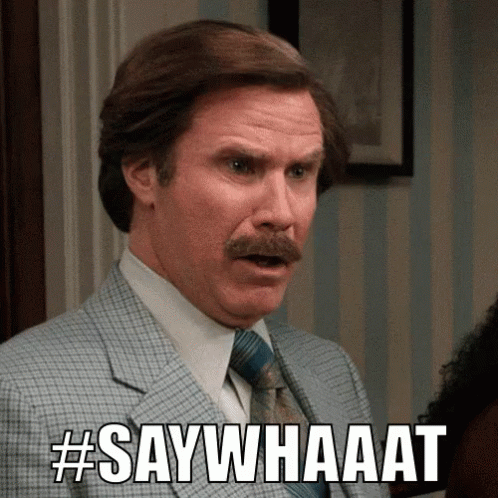 So you are reading this book in disbelief at times because I think Clayton thinks we are supposed to be rooting for these two when all I can see is trouble ahead. And trouble we get.

Of course eventually Daniel shows up and everything is resolved in like 5 seconds there. But, what you don't know is that a woman that Avery saw Marcello with the night they re-met was seeing him the whole time and Marcello has been sleeping with both of them. When Avery finds out to confront him, he calls her a hypocrite due to what she did to him years ago with sleeping with him and still dating Daniel.

I HATE THEM BOTH.

And then Avery runs to Daisy who has the nerve to act like Avery is in the wrong here. I wanted Daisy to tell her that you both are too immature to even date each other and leave each other alone. Nope, Avery goes and apologies and they have some sex and then tra la la, happy ending. There was some other stuff in there, but honestly I hated this book.
The characters were not well developed, and frankly I wish that Clayton had just broken this up into a dual POV with Avery and Daisy. I was wondering what Daisy's backstory was since she had left Boston behind. Was she in touch with her family (didn't sound like it). Sounded like she came into her own in the country too. Avery was one dimensional and she sucked. I had to keep reading about how she gave everything up for Daniel, but no one asked her to, she apparently did that herself after the death of their baby. I wish she had been more honest about it and maybe realized she wasn't ready to be with anyone, let alone some damn guy who was sleeping with another woman cause he didn't trust her to ghost him again.
The writing was typical Clayton, some raunch here and there. I was just bored and was wishing I could go back and re-read "Nuts" or "Cream of the Crop" again. I honestly got through this one pretty quick. Who knew rage made you read faster? Apparently it does.

The setting of Italy felt stereotypical as hell by the way. Clayton doesn't really add any depth here unfortunately. I have been to Rome and recall being kind of disappointed it wasn't all glamorous people all over. I got that when I got Milan and Florence it felt like.
The HEA ends up with Avery deciding to stay in Italy to work and Marcello giving up a great opportunity cause they are in love. I dry heaved. Mainly though cause I was still sick, but also cause this book.