This freaking book.
Just to get this out of the way, this was not a good book. As many reviewers at Booklikes noted, this YA fantasy novel hit every trope that many of us readers are tired of reading.
Main character is the best (insert name of thing) ever.
There is purple prose galore.
World-building is all over the place and more often than not, author contradicts themselves regarding the rules they have put in place.
There is a love triangle (STOP IT!)
People (usually women) are jealous of main character for reasons unknown. That don't make sense to you as a reader, but at that point you just go with it since you want it to end.
Development of characters seems to be an afterthought.
Book ends on freaking cliffhanger so you know as a reader that the author/publisher is going to stretch this thing out to at least 3 books. Looking at you "Dorothy Must Die" series which managed to push out 4 books.
I really loved the cover for "The Bone Witch" and when I read the synopsis a few months ago I thought this book would be right up my alley. I was wrong.
Told in alternating points of view, "The Bone Witch" has a character who is a bard (no, not looking up his name) who comes across Tea, who is a dark asha (think witch, it's easier) also called bone witches.
This bard has come from (don't recall kingdom) in order to find Tea.
Tea agrees to tell her life story after the bard witnesses her slaying a daeva in order to get its bezoar. Just think of a daeva as an undead thing that looks like a dragon. I don't know. The bezoar is a jeweled remnant left behind that a dark asha like Tea can use in her spells. Seriously, after that the book just jumps into a free for all regarding this world that we find ourselves reading about.
When the POV switches to Tea, we find out what incident occurred in order for Tea to be declared a dark asha. We get to read about how she raised her dead brother (Fox) from the grave. And this is what kills me. The book has promise when you read about that. You are instantly fascinated. Then you are drowned in minutiae and you just don't care anymore.
The book goes back and forth between the bard's POV and Tea's. I really wish that Chupeco had not decided to tell the bard's POV in italic. I know that they want to visually show the different points of view. But it was hard to read. I don't think people realize that when you have an e-reader or heck even a hardcover or paperback having someone's eyes having to constantly adjust to different fonts can cause a headache. I know I had one yesterday.
Tea was not exciting at all. If you want to read about her crush on Prince Kance enjoy that. Also read about how angry she is at having to deal with chores and the food she eats. For pages and pages. I am not kidding about this. A good 3/4 of this book was just descriptions of what she was wearing, what was in her hair (jeweled things that somehow give ashas power), how she felt when Prince Kance was near her, what she was eating, how she sang, danced, and fought. This book borrowed heavily from "Memoirs of a Geisha" to the point that a few times I felt like I was experiencing deja-vu because a scene would sounds so similar to one from that book.
There were a few things in here that I think that Chupeco wanted to include for a very special after school moment, but it fell flat to me. She includes a character (named Likh) that wants to be an asha (he has a silver heart) but in this world, since he is a male, he has to be a deathseeker. Likh doesn't want to be one, and Tea and her dead brother Fox try their best to be behind his efforts to become an asha. At one point he makes a speech that he doesn't seem himself as a boy, that since he was a boy he liked girl things (dolls and dresses) and I just cringed inside.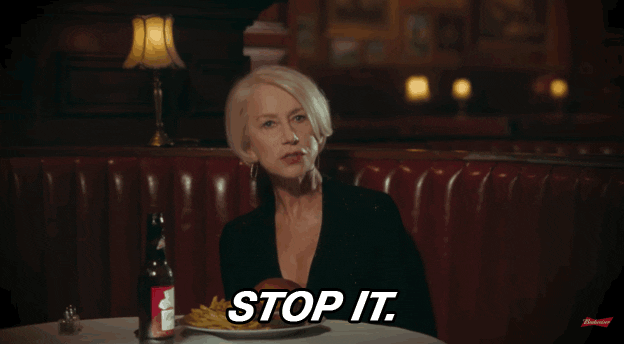 I think Chupeco is trying to portray him as gay. But that does not equal only liking girl things and not liking swords or rough play. Heck I was a tomboy and fought my mother tooth and nail to not be in a dress outside of church (boy did she despair) and yet I was not gay. I just think she should be careful with generalizations like this when writing.
We have other characters like Lady Mykaela, Lady Zoya, Mother Parmina and others who I wish we had been able to visit with more. They had more going on then Tea that was for sure. But honestly after a while, it was hard to keep track of so many people. Every few pages it felt like someone new was being included in this book.
The writing was purple prose run amok.
And honestly what really kills me about this book is that I still don't get the world building that Chupeco has in this book. We have ashas who can control fire, water, wind, and earth (I think). And then we have dark ashas who can control the dead. How the heck does that even link up to the other four elements? Even Captain Planet decided to go with "heart" for crying out loud as a fifth element.
Don't get me started why ashas who can control the elements are even being taught about dancing, flower arrangement, how to sing, how to perform, etc. Chupeco even has the ashas going to tea houses to have conversations with men. Once again there is a whole what in the world thought running through my mind. When Chupeco goes into Tea having to work off her debt to the "Mother" of her house I just started to laugh. This fantasy world is definitely not for me.

Chupeco tries to describe the runes that Tea is learning about, but man oh man my eyes just glazed over. We really only get two fight scenes in this book, and those were the only interesting parts of this book. Everything else was a big meh to me.
Chupeco has "The World of the Bone Witch" section that she included at the end of the book. It would have been better to put that up front after she showcased the maps of this world. I also really wish that Chupeco had thought to include a dictionary for the terms in this book. You have to guess a lot at what certain words mean or what she means when talking about somethings. For example, the clothes that the ashas wear are referred to as huas. Guess what I could not find that word anywhere in the dictionary. I ended up having to Google and found out that hua means China. I don't know if that is true or not since it popped up via Wikipedia. I imagine that Chupeco means that this outfits (based on the endless pages of descriptions) are similar somewhat to kimonos though. Same thing when I tried to look up daesha which turned up some interesting results.
The setting of this world that Chupeco creates at first glance sounds interesting. Everyone has an actual physical representation of their heart that they wear for all to see in a heartglass. People (ashas mostly) can see the colors in the heartglass and can tell if you are happy, anxious, sad, sick, etc. But if you give your heart away (cue danger) you can slowly start to die. But sometimes not. And sometimes you can get a new heart. I am sure this is all going to reveal about love or something in book #2 or #3.
Chupeco also shows the kingdom includes people with blonde hair and blue eyes, dark haired people with dark eyes, and golden skinned people with I can't even remember what eyes they had, I think she refers to their shape. But then people pop up who are dark skinned and I just didn't have the energy to figure out what kingdom they even come from.
The ending was a freaking cliffhanger. There are enough clues here and there that you can imagine what happened to put Tea on this path, which is why having a cliffhanger really doesn't work. There was one reveal that I think will surprise some readers if they manage to finish this book. I know that I don't really care what caused Tea to take the measures that she is about to do.
Electronic edition: 432 pages (via Goodreads)
401 to 800 pages: $5.00
Bank: $28.00