This was previously two separate books titled "Dream Bride" and then "Dream Groom." Mallery re-issued as one book though. Which makes sense when you realize it's dealing with the same people and themes. I rated both books separately and then did an overall rating for the book.
I think my biggest issue is that Mallery takes way too long explaining the backstory of the sisters (Chloe and Cassie). The family legend really doesn't hold water at all. The first hero was a carbon copy of Indiana Jones. And the second hero didn't work for me at all. Probably because for me I didn't get a sense he was really in love as much as he fell in love due to circumstances.
Chloe's story worked more for me than Cassie's did. Maybe because Cassie is a 24 year old virgin running around talking about passion and love and I just couldn't read most of her comments without laughing at her. Also virgin has best first time ever pops up in this book which made me laugh even more. I don't think Mallery was going for that, but I always love reading about discomfort women have during their first time and act like it's just a cramp that quickly goes away, cause love. I so blame romance books for my utter stupidity about what my first time would consist of...yeah it took me a while to get over that.
Dream Bride (3 stars)-Chloe is 25 years old and dealing with her sister Cassie acting like a loon because according to family legend, the night of Chloe's 25th birthday when she wears the family nightgown (that is hundreds of years old) she will dream of the man she is meant to fall in love with and marry. There was a family member who was a Gypsy so yeah...I don't know. That is just dropped in the book here and there and it still doesn't make sense to me at all.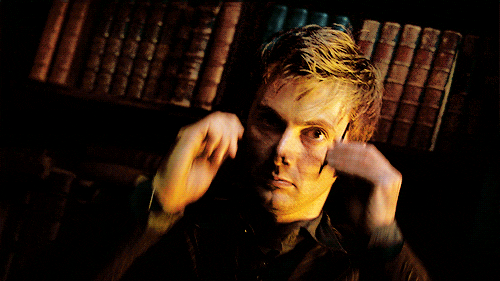 First of all, why is a dress that is several hundred years old still fresh as a daisy? They don't mention having it sealed or it smelling or being musty due to the women in the family wearing this thing through the years.
Second, what about the men? Yes I just went what about the men in a romance book, but it makes no sense to me that apparently we only care if the women in the family find true love.
Third, who picked the year 25? I am guessing when this nightgown first popped up that it was the 1800s at some point. If you waited til you were 25 that is going to be considered a spinster to a lot of people I assume. So you just get married, wear it, and hope that guy you married was suppose to be the one.
Fourth, the story goes that only family members can wear this nightgown and have the dream that will show them the groom. Cassie who is the focus in story two is adopted.
Fifth, this sounds way more complicated than looking into a pool of water on a full moon to see your true love.
Anyway, Chloe is reluctant to go along with the family legend, but does it to indulge her sister. And then gasp! She has a super hot dream about a man who she then meets the next day. Chloe is called upon to interview an archaeologist named Arizona Smith.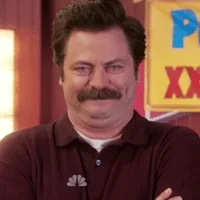 I started calling him knock off Indiana Jones. Cause there is no way a freaking archaeologist would be as well known as he is, has women throwing themselves at him, and is the sexiest man ever and is even more popular than most movie stars.
Chloe is flustered around Arizona, Arizona is intrigued by Chloe, and Chloe's Aunt Charity (seriously with the C names) who is old friends with Arizona definitely thinks something is between them.
I really do wish that Mallery had spent less time with sexy times with Arizona and Chloe and thought more of expanding the backstory of Chloe and Cassie. We don't even get to find out until I think I was at 25-30 percent of the book that their parents died when Chloe was 15. And due to Cassie being adopted (it's implied) that the two girls are split up into separate foster homes. Aunt Charity could not be found for three years (which makes no sense) and comes back when Chloe is about to turn 18 to get them both out of foster care and to live with them. Chloe has a lot of residual anger towards her parents and her aunt that I don't think are really discussed in real way except in spots here and there. I would say that the parents picking a woman who travels with no real way to contact her while she's traveling was not the smartest pick as a guardian.
The writing was boring though. Arizona discovers some stones and thinks he knows the mystical meaning of things? I don't know. I started to glaze over. But of course Arizona and Chloe are both reluctant to fall in love and trust each other cause of their pasts. I was just bored.

The ending was a foregone conclusion though I did laugh at the random high priestess and ruler of an island telling Arizona he needs to go back to his true love.
Dream Groom (1 star)-Cassie is 24 and is engaged to be engaged to her long-time boyfriend Joel. Things get more complicated for Cassie after she meets Ryan. Cassie who is a nursery school teacher goes and offers to help Ryan by being the nanny to his 2 year old niece named Sasha. Ryan is floundering after the death of his brother and his wife and trying to deal with running his business and keeping an eye on Sasha. With Cassie being a live in nanny, he thinks things will be easier with her raising Sasha while he makes a lot of phone calls.

And seriously though, I still am confused about what Ryan's job is. No I have no intention of looking it up.
Cassie and her pre-fiancee Joel are white paint with no shine. Seriously guys, you find out in book #1 and this book that Cassie and Joel have never succumbed to their animal passions and made love. They have been together nine years. Cassie even at one point tries to get Joel to "take" her. I maybe laughed so hard I started hiccuping. This book was a mess.
Of course Cassie's passions gets awakened when she meets Ryan and wants to to be in love (ie have sex). Frankly, I would have liked this book more if Cassie had decided that maybe being with a guy for 9 years and not even doing heavy petting means she needs to go out and date and not settle again. But what do I know.
The whole second book was yawn inducing. Though I did laugh again when Joel reappears and is all I have fallen in love and we had lots of sex! Who does that?
I really wish that Mallery had not taken the easy out with regards to the nightgown thing. It's supposed to only work on female members of the Bradley family. Since Cassie is adopted there is this whole internal push from her to wear it. Though she knows it probably won't work. And even though she loves Ryan, she still has to wear it to see. I laughed again during and after that scene. I wish that Mallery had just had Cassie say she didn't need a nightgown to know she loved Ryan.
I read this for Booklikes-opoly. The Kindle edition is 512 pages which is the equivalent of $5.00.
Bank: $33.00