So this was a very weird book to read. I liked it, didn't love it, and don't really see myself re-reading this for years to come like I will other memoirs written by Roxanne Gay, Jenny Lawson and Mindy Kaling.
I think for me, this book jumped around way too much to get a good handle on things. Plus, Weiner mixed mediums in here. We get part memoir and then she throws in a short story I think that she wrote about her sister and her when they went to visit their grandmother, then it's part commentary to us the reader, her daughters, and then memoir format again.
The initial part of the book starts off in a linear timeline and then that gets shot all to hell in a bit and jumps back and forth until the very end.
I have been reading Jennifer Weiner's books for a very long time. My first exposure to her was "Good in Bed" and I absolutely loved that. I couldn't really relate to "Little Earthquakes" but still enjoyed that book as well. I even liked her foray into short story horror fiction with stories like "Recalculating" and then a couple of her books didn't gel with me and I just pretty much took her from my auto-buy category to well see if you like the sample category. The last two books I read of hers I have really enjoyed though, so will think about putting her books back in the auto-buy category.
I do think that though parts of this book were painfully honest, I didn't get a very good sense of Weiner's family outside of her sister, mother, and grandmother. Her brothers are ghost-like (referred to but rarely appear). We know that her father left her family and that caused a hole that her mother tried to fill. And due to her father not meeting his obligations, the family sounded like they definitely struggled. And reading between the lines and reading what is actually written it sounds like the man had serious mental health issues. I felt for her while reading anything to deal with that. When a parent is gone you can't fix what happened before. So even when there's a slight feeling of relief, you still feel sorrow over that.

I think that if Weiner had stuck with just her life and how that shaped her to be a writer it would have worked better for me. When she goes off and focuses on other things that I thought were interesting, but ultimately didn't fit the book (a male reviewer bashes her and others online via Twitter and there's a huge fallout with that) is when my interest started to wane. It's not that it means she wasn't making a good point. I just didn't get why it was even included.
Other things at times seem to not really be provided enough development for me to get a sense of things. For example, Weiner is a divorced mother of two girls and in a committed relationship with an old boyfriend. She used parts of her life to write "Who Do You Love". But the man in the book is brought up sparingly in the book, and it just felt like he along with all of the men in her memoir don't feel developed. I know that they are all real people, but I don't get a sense of them at all. And the way we readers are introduced to him was weird too. We read about them together first, then work backwards to she met him again, and then someone justifies ending her marriage. I don't know, the whole thing felt uncomfortable. It reminded me of a time I was at a bar waiting on a friend (reading a book of course!) and some man sat next to me asked me how I was doing, I muttered fine, and then before I know it starts telling me how his wife left him for someone else and he needed a drink.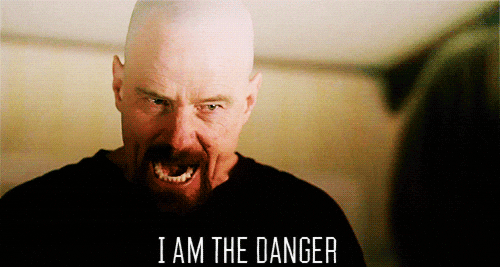 I tried to exit out of that conversation for 20 freaking minutes. I was giving the bartender for the love of all that is holy glances who purposely stayed the heck away from us. So I just had a sense of this is very weird while reading the book and deciding to back away from even trying to explore what point she was trying to get across there.
The writing was at times I felt open. The flow wasn't that great for reasons I said above.

The ending to her daughters I thought was great, but it didn't end as solidly as I think it could have.