I had to take some time out on Sachs and Rhyme doing their forensic thing due to the fact that I was getting really annoyed with the Kathryn Dance series as well as with the endings that came out of nowhere in the Rhyme series.

"The Kill Room" was a good installment, but some of the execution was flawed. I was glad to see that Sach's stand in daughter Pam was not in this one. Unfortunately she was in the next book. I have to say that each chapter trying to end on a mini-cliffhanger got to be a bit too much. I missed Sachs and Rhyme interacting with Dellray and Lon more in this one. Everything felt a little too pat. I am also tired of the constant plot points about Lincoln maybe getting surgery, but then there's a head fake about that. I just need something new in this series to shake it up again for me.
"The Kill Room" has Sachs and Rhyme in unfamiliar waters. Instead of them investigating a crime in New York. They are asked to get involved with a death that occurred in the Bahamas. It appears a U.S. citizen was murdered by a sniper given orders by someone working for a super secret organization that takes orders from the highest level of government.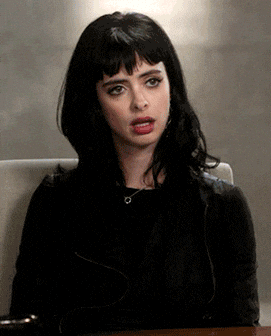 Sorry with everything going on in the news right now with our White House and everything else I can't believe anyone in power has the ability to walk and chew gum at the same time.
Back to Sachs/Rhyme. Sachs is reluctant to become involved in this case due to the ADA that brings it to them telling them to find evidence that the deceased was a good guy and the U.S. got it wrong ordering a hit. So she (the ADA) pretty much wants them to roll over anything that paints the deceased in a bad light and potentially get in trouble with people that don't want this story coming to light.
So here's my big problem. Why would the NYPD even be involved with this? It makes zero sense. I think Deaver threw in some bits that didn't make a lot of sense to me. Something like this I can see being prosecuted in the federal courts in DC. But whatever, I guess Deaver wanted to keep the action to New York.

There is very little forensics to work with in this case. Just a lot of interviewing, hemming and hawing and I think I am about tapped out with Rhyme acting like an asshole to his aide Thom and to the no longer a rookie Pulaski.

Why did I give this 4 stars?

Bah.
Anyway, I just think that this book was interesting, but honestly this book is dealing with witnesses and interviews and it seems more like a Dance book than a Rhyme book.
Sachs and Rhyme work together seamlessly per usual. They remain the bright spot in this book. I sometimes think about "The Empty Chair" and shudder at how bad that book was and am glad that Deaver bounced back to make this series more palatable and believable.
We don't spend much time with other long term characters.

The writing was okay, I honestly didn't follow a lot of it. And the flow was pretty good.

The setting in this one was New York and the Bahamas. I have a hard time believing that the Bahamas would be this blatantly corrupt when a U.S. police officer (Pulaski) and someone of Rhyme's renown was there trying to get evidence. I still don't get why someone from the DA office wasn't involved or didn't try to grease the wheels. The blatant obstruction and then the okay they decided to let Rhyme stay when he magically deduces a murder in another case.
I have to say that all of the happenstances in this book was a bit much.
Bank:
April 15: $20
April 17: $23. I read "The Wangs Vs the World", electronic pages 368.
April 24: $28. I read "Dream Wedding", electronic pages 512.
April 25: $28. Landed on BL and had to post a vacation photo or tell a story about a vacation.
April 29: $31. Read "Whitethorn Woods", 354 pages Kindle edition, $3.00
April 29: $34. Read "Do Androids Dream of Electric Sheep", 256 pages;$3.00.
May 4: $37. Read "The Ghost Brigades" Paperback, 346 pages; $3.00
May 8: $42. Read "American Gods" Hardcover, 465 pages; $5.00.
May 8: $45. Read "Moon Called" 298 pages Kindle edition; $3.00.
May 13: $50. Read "Solitude Creek" 434 pages electronic; $5.00.
May 14: $53. Read "No Country for Old Men" 320 pages Kindle edition; $3.00
May 19: $56. Read "The Witches: Salem, 1692" 384 ebook; $3.00
May 30: $59. Read "The Good Earth" 372 pages ebook: $3.00
June 4: $62. Read "The Wind in the Willows" paperback edition, 256 pages: $3.00
June 27: $67. Read "The Lincoln Lawyer" kindle edition, 528 pages: $5.00.

THE BIG SHAKE UP

June 28: $75. Read "That Summer" kindle edition, 174 pages: $8.00.
June 30: $84. Read "And Then There Were None", paperback, 247 pages: $9.00. Multiplier due to second time on BL space.
July 4: $94. Read "The Changeling" Kindle edition 448 pages; $10.00
July 4: $100. Read "The Girl Who Chased the Moon" Kindle edition, 280 pages; $6.00.
July 6: $106. Read "The Rivers of London" 396 pages; Kindle edition, $6.00.
July 8: $121. Read "The Brass Verdict" 419 pages; Kindle edition. $15.00 Multiplier due to second time on New Orleans Square 21.
July 9: $136. Read "The Kill Room" 496 pages: Kindle edition. $15.00 Multiplier due to second time on Adventure Land 26.
Balance $136.