"Once and For All" is Sarah Dessen's latest Young Adult (YA) book taking place in Lakeview. I have enjoyed slashed loved most of the books, though the latest couple of ones I read I was....perplexed by. Dessen is inconsistent for me as a reader which is why I have been making sure that I get all of her books via the library. I think if I had finally given in and bought this book like I was contemplating the other day, I would have broke something in a fit of nerd rage.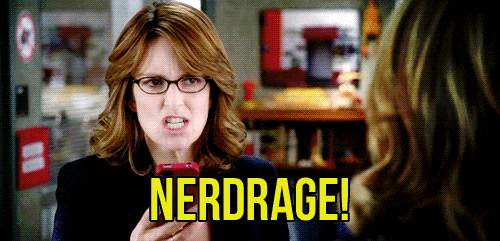 The main character in this book is Louna. She is about to graduate high school and has plans to attend college. Since she can remember, it's been her, her mother, and her mother's best friend William. Louna's mother and William have the most sought after wedding planning business in the area and she's been helping them for a long time. The latter two are cynical about most of the marriages they help plan while Louna feels some kind of way about love. We have a lot of mysterious mutterings and if I had never read a book before, I would totally be surprised by what Louna experienced that had her feeling that love is a lie. Or whatever it was she going on about. I started to tun her out in my own defense.
When Louna is forced to work alongside a bride's jerk of a brother (seriously ya'll I wanted him to get smacked down by everyone) named Ambrose, she has someone who keeps picking at her and telling her what she needs to do (she needs to date more).
Ambrose was not interesting and set off every irritant I have about a member of the opposite sex for me. The guy was a typical mansplainer and I just wanted him to be told to shut up by all the other characters. I think that Jilly and Ambrose's sister were the only ones who saw him for what he was and called him out on that. Ambrose is that guy that when you go out to eat with him will order for you. Ambrose is that guy that explains how reverse racism is a thing. Ambrose will explain to you why Bernie would have won. Could he have been developed better so that he would not have sucked so hard? Don't know. But I do know that I started to have physical reactions everytime this character "spoke" in this book. I had way too many flashbacks while reading this to people I know in real life.
I have no idea why no one in this book ever takes Ambrose aside and talks about Louna's past. I have no idea why Louna doesn't either. Oh wait, I do, because if anyone in this book acted like a real life human being (Louna's best friend Jilly is not included in this list) there would have been even less of a plot than what this book had.
The other characters are not developed that well. I wish that honestly we had this book told from Jilly's POV honestly. I was more interested in her story. Her parents are barely around running two gourmet grilled cheese trucks.
I maybe made myself a grilled cheese sandwich at 3 am. Don't judge me.
And Jilly has the responsibility for her younger siblings and realistic feels like she was thrown into being an adult way earlier than she should have. She also really loves Louna and seems to be her only friend besides Louna's mother and William. It's so weird to me that we have people knowing Louna and apparently people know her from school, but she felt like a blank slate the entire time to me.
The writing was uneven throughout. We had Louna in the present and in the past remembering her prior relationship with her boyfriend Ethan. I suppose I was suppose to think that Ethan was great. Maybe I would have if he had been developed at all. He was not a fully realized presence in this book so I didn't care about the not so secret reveal about him.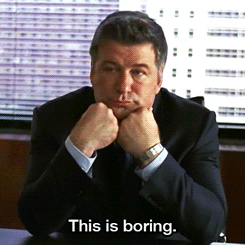 I don't know if chapter heading cues or something would have helped me as a reader realize I was reading about something in the past or present or what. Instead I had a fog of confusion for most of this story.
I should have known this book was going to be a dud after the insta-love between the main character (Louna) and her boyfriend Ethan resulted in them having beach sex after knowing each other for a few hours. Don't get me started people. I started having bad flashbacks to "Holly" by Jude Deveraux. These too nitwits were running around saying I love you's immediately too. There are other reasons why this book didn't work which I will get into below.
The flow was off from beginning to end. I think if the book had ended at a certain scene
The setting of this book is in Dessen's fictional town of Lakeview. I seriously don't know if prior characters from other books showed up in this one. I refuse to go back and check. Someone can let me know in the comments.
I will say that the only parts of this book that I actually enjoyed was reading about the wedding planning business. Those parts were hilarious and felt very realistic. Everything else was a big fat no and made me sigh. I was up half the night shaking my head at this book. I loved "The Truth About Forever" and "Lock and Key" and this book is now making me wonder about my taste level in liking those two books.