Task 1: "Confess" your book habits. Dog-earring? Laying books face down? Bending back the spines? Skimming? OR: Confess your guilty reading pleasure, or comfort reads.
My comfort reads are Agatha Christie and Maeve Binchy books. If I ever feel a book slump coming on, I just pick up a book by one of these authors and sit back and relax.
Task 2: It's "Pennants" day according to MbD's husband: post a picture of your favorite team's logo / mascot and the last time they've won a championship (or not).
The last time the Steelers won a championship was the 2009 Super Bowl.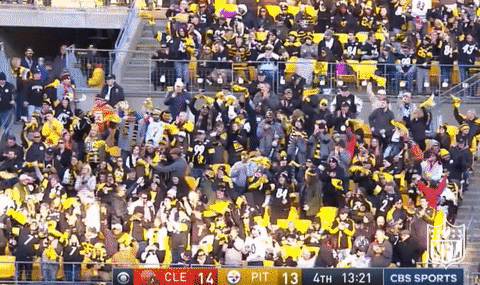 Task 3: In centuries gone by, penance would often end up in what might be described as a very extended bad hair day (complete with sackcloth and ashes). Tell us: What's a bad hair day to you – and what (if anything) do you do about it?

A bad hair day to me was last year working for a tyrant who never said one nice thing to me. Everyday I came into work I would be stressed out and try to just keep my head down. It's so disconcerting to work with someone who dislikes you because they see you as competition. I tended to just vent to one work friend, but went to the gym a lot during that time. I also went to yoga more than I ever have in my life. I also of course read a lot of books.
Regular bad hair days to me are just dealing with traffic in DC. I just usually go to my road trip play list and roll down the windows, crank up the volume, and sing along. Makes the drive go faster.
Task 4: Early Christian spiritualists would sometimes do penance by spending time in the desert. If you've ever visited a desert region (or even live there), post a picture and tell us about it. Alternatively, post a picture of sand dunes (NOT with water in the background!).
You all know that I was overseas for 13 months starting in 2008. I lived in Baghdad, Iraq and traveled back and forth through Kuwait, Jordan, and Egypt. One of my favorite places to visit was the city of Petra. Seeing that place up close made me feel like I was in some ancient time.

Here is a picture that I had blown up of one of the walls.
I still have that photo, but of course everything else in this picture is gone due to the dishwasher flood that wrecked everything :-(
Book: Read any book concerning a man / woman of the cloth, a book about a character hiding a guilty secret or searching for absolution.
I will have to think on this one more.