Task 1: List the 3 books you've read this year you're most "thankful" for (your favs) or the one book you've ever read that changed your life for the better.
The one book that changed my life for the better was To Kill a Mockingbird. I had seen the movie and never read the book until 2015. The entire book moved me in a way I haven't been moved in years until that point. I always have my favorite re-reads like "The Secret Garden" and "Little Women." To Kill a Mockingbird makes me think about justice, how far we had to go to where we are now with regards to race in this country (and even that still needs improvement), the love of a father for his children, and they for him. All of the characters in this one shone brightly, Scout, her brother Jem, her father Atticus, the house keeper Calpurnia, and Boo Radley.
It was summertime, and the children came closer.
A boy trudged down the sidewalk dragging a fishing-pole behind him.
A man stood waiting with his hands on his hips.
Summertime, and his children played in the front yard with their friend, enacting a strange little drama of their own invention.
It was fall, and his children fought on the sidewalk in front of Mrs. Dubose's.
The boy helped his sister to her feet, and they made their way home.
Fall, and his children trotted to and fro around the corner, the day's woes and triumphs on their faces.
They stopped at an oak tree, delighted, puzzled, apprehensive.
Winter, and his children shivered at the front gate, silhouetted against a blazing house.
Winter, and a man walked into the street, dropped his glasses, and shot a dog.
Summer, and he watched his children's heart break.
Autumn again, and Boo's children needed him.

Task 2: Describe your perfect meal. What would you cook for the perfect celebration, or, what would you have your imaginary personal chef cook for you?
Oh man, my favorite meal was my mom's beef stroganoff. I loved it. She would always make that for me when I was sad or upset. I think once my kitchen gets back together, I am making that! Okay, so my perfect meal with start with a glass of veuve clicquot. I would also be munching away on my favorite cheese, brie with crackers. Then I would be served beef stroganoff with a side of home made biscuits. I don't know why, but the biscuits and stroganoff always go well together. By then I would make sure that I would leave enough room to end with a piece of chocolate cake.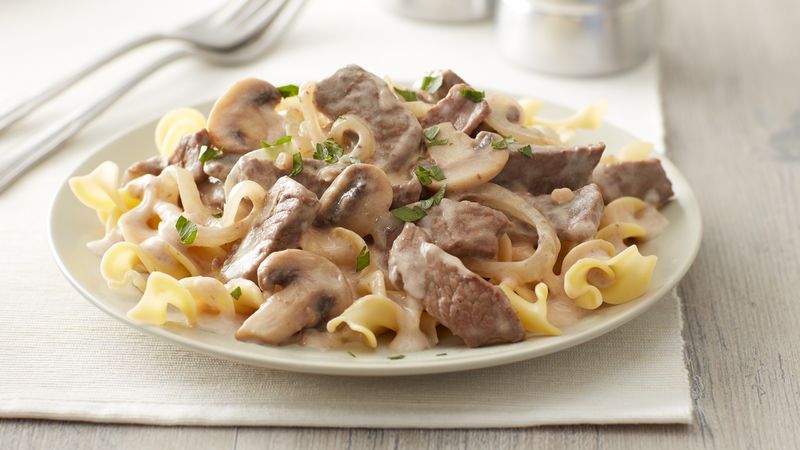 Task 3: Name a book you've read this year that you thought was full of "stuffing".
Going to have to go with The Hazel Wood Review. Such a disappointment. I was ready to read a dark fairy tale and as I noted in my review, this whole book was information dumps (stuffing) galore. As many people who have been following me for years know, that is always a pain point for me while reading. It didn't help me that I realized that his book was mostly filler (once again stuffing) to set up the second book. I hate that. Each book should be able to stand alone. This one definitely did not do that. This is the first book in what I would guess is a planned duology which I am sure will morph into a trilogy. Though maybe it will stay that way, The Hazel Wood didn't really gel with readers from what I can tell.

Task 4: Show us your 2018 book "harvest" – the books you newly acquired this year, regardless whether bought, received as gift or in whichever other way.
Um. That's a lot! How about I post the first 32 books and just link you to my Goodreads (owned) book shelf?

Book: Autumnal covers, set in New England, or a turkey shows up in the story.
It would be easy for me to just pick a Stephen King book for this, so I am going to resist the urge to do so. Picking The Wedding by Dorothy West.