Honestly this just wasn't good. There are ever changing romantic partners, stupid secrets being kept from people, and honestly the chemistry between the entire cast of characters was non-existent. Then Mallery tries to include a plot about the evil mother who abandoned her children that didn't work at all. I am wondering if I should stop reading her hoping to find the magic I did in the "Blackberry Island" series.
"Secrets of the Tulip Sisters" has Kelly Murphy at a crossroads in her romantic life. Her long time boyfriend that she felt meh about broke up with her. And now a man that she used to have a crush on is pushing for them to have a friends (well not that) with benefits situation cause apparently neither of them have heard of masturbation. Seriously the entire plot point between Kelly and Griffith was something that I read like a bad 80s romantic comedy. Shit, maybe early 2000s, I feel like I watched a movie called Friends with Benefits and now I feel slightly horrified. On top of this, Kelly's younger sister Olivia (who she is slightly estranged from) has returned home. Olivia is running from some things she hasn't told her sister of father. She thinks returning back home to where her ex now lives may lead to something more. Instead, Olivia finds herself in a, hey we just met, let's have sex situation with someone.

Look, I love romance novels, but this whole book was flat out nonsense. The two sisters romantic partners were bland and beige. I also hated, hated that apparently Kelly never apparently had an orgasm and we were forced as readers to read as Griffith talked to her about her g spot. I lost the will to live. And no, it's not because I don't think those are conversations that lovers should have with each other. It was because it didn't feel realistic and oh, it wasn't hot! I was bored. Kelly and Olivia both needed therapists and to tell their father what a shit person he was by never standing up to their terrible mother.

And speaking of their father, his romance was weird and not sexy at all. He was a joke and a half and his love interest being into him was not believable.
When Kelly and Olivia's mother returned, I was hoping for some actual conversations to take place, but nothing doing. Either they hid form her, had nasty comments, and their mother deflected and acted like an asshole. I don't know what was going on. I found myself frustrated the whole time I read this.

The writing was meh, maybe if we just followed one of them it would have worked better. Mallery trying to juggle three love stories didn't work in this one. No one had priority and there was too much going on.

The flow was bad. I should have DNFed, but kept punishing myself. I saw a lot of people shelved this one as a DNF or posted a review they couldn't finish it. This needed edited heavily. We either needed to focus on the estranged sisters becoming closer trope, or the evil mother one. And if you are doing evil mother, don't make her a Disney cartoon character. Well shoot, maybe, Cinderella's stepmother still scares the shit out of me.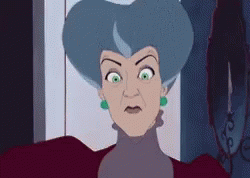 The setting of the book could have worked. Kelly and her father are running their family tulip farm. Too bad we don't focus on that more. Instead we focus more on Griffith's business into building tiny houses which honestly says more about this character than I could actually write.

The ending slaps everything together for a rushed HEA for all couples.