1. Towards Zero by Agatha Christie was fantastic. I really wish we had gotten more Superintendent Battle books since he was a great protagonist. This book surprised me with the ending. Dame Agatha definitely can spin a tale and I love that this was one was sort of a locked door mystery.
2. Together by Hubb Community Kitchen is a great cookbook! Now that my kitchen is put mostly back together, I had some fun with some of the recipes in here. Having the book divided up by meal was great, and if you are looking for something to cook that doesn't involve a lot of steps, some of the recipes in here are probably what you are looking for. I also love how this cookbook came together as did the community after the Greenfell Tower Tragedy. FYI, "hubb" means love in Arabic.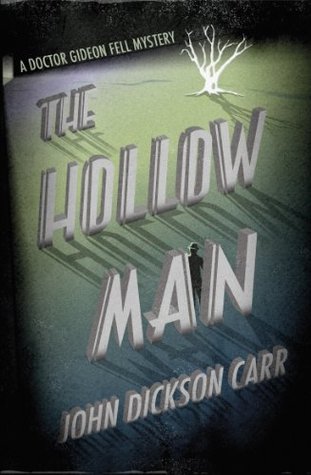 3. The Hollow Man by John Dickson Carr was outstanding. You get a perfect lock room murder mystery that still has me baffled even though I now know the solution. Moonlight gifted this book to me and I have already loaned it to someone else who has always wanted to read it, but couldn't find a copy anywhere else either.
4. The Witchcraft of Salem Village by Shirley Jackson. Jackson did such a good job of breaking down the ins and outs of the accused and what was behind so many villagers turning on each other to accuse them of witchcraft. Jackson provides new information about how the accusations also spread to Andover, but were not believed. One wonders what would have happened if those in Salem had decided that the young girls who came out accusing others were liars.
5. A Monster Calls by Patrick Ness was heartbreaking. I want another story.
6. Magic Triumphs by Ilona Andrews. Andrews ends the Kate Daniels series on a high and to me perfect note. I can't wait to keep up with everyone in the Iron & Magic series though.
7. Charm City by Laura Lippman. Lippman gives you a PI you can root for all while the action takes place in Baltimore.
8. Iron and Magic by Ilona Andrews. Well they did it again. They set up another series that is an automatic buy. Getting to see Hugh's story and actually like him still galls me. Gall.
9. So You Want to Talk About Race by Ijeoma Oluo. This book is a must read for everyone out there. Oluo does a great job of breaking down topics and giving you real world examples.
10. Winter Solstice by Rosamunde Pilcher. Absolutely adored this book and I can see why many readers have Pilcher on their must read list. So many people told me if I loved Binchy I had to check out Pilcher, and they were right. Great book and lovely ending.