So I read "American Gods" back in 2004. I went on a trip with this woman from my former to Playa del Carmen. She told me that I should read "American Gods" because she thought she needed to help me broaden my horizons. Don't get me started on this woman, she was very rude about me hanging out with other people who were white and was constantly trying to teach me about how to be black. Her words. The only thing I fondly remember about that trip is this book because she made me want to slap her with it a dozen times a day. Did I mention she was cheap? She was.

Bygones, I went off on a tangent there.

Back to "American Gods" I remember being so drawn to it from the very first couple of pages. I had never heard of Neil Gaiman (yeah I know) and had no idea who he was and what he wrote about. So I started this book and just fell in love with Shadow, Laura, Anansi, Easter, and freaking Czernobog.
This book ended up causing me to go home and read a ton of Norse mythology. I was never really into it since I was in love with all things Greek/Roman growing up and in college while getting my history degree. But I was so fascinated about myths and how so many things got entwined depending on regions and religions that I felt like I was back in school again. I spent a lot of free time reading up on characters introduced in this book.
Though it is a long book, you have to know that you have the character of Shadow as your main character for the whole book. His journey is a strange one after he comes into contact with a man calling himself Mr. Wednesday. Shadow who has just gotten out of jail and is eager to get back to his wife Laura, is thrown when he is released from jail earlier than anticipated and is told his wife is dead.
When Shadow is seated on a plane next to a man (Mr. Wednesday) who keeps offering him work, Shadow says no. Before he knows it, Mr. Wednesday keeps popping up, and due to certain events, Shadow finds himself jobless and aimless. Working for Wednesday sounds interesting.

In between following Shadow. Readers also get what I would call vignettes. We follow some characters around who we find out more about here and there. I have to say that you don't think the whole book will work, but it does. At least it does for me.
If you read any Norse mythology you start to realize who certain characters are and you get a pretty big clue regarding Shadow towards the end of the book.

I was so happy to read about his further adventures in "Monarch of the Glen". And am slowly waiting to get my hands on "Trigger Warning" so I can read another short story starring him, "Black Dog."
The writing I thought was though provoking. I never really thought much until this book how much we changed/shaped myths and religion from where their origin point to make them more American. I know that Moonlight Reader brought up a good point that she thought it was a bit odd we didn't see a version of Jesus Christ in this book and I think that would have been really cool to see. Maybe Gaiman was worried about offending people. I would think that the American version definitely differs through the ages and more when you get into contemporary times so that would have been a cool thing to see.

What I thought was great is you get to see the old and new gods in this one. And you get to see the new gods that we have turned to, social media, technology, etc. Do we all not worship them in our own ways these days. I remember when the internet was done at my house the house guest that was staying with me almost lost her mind. You would have thought I thrown her out in the street and stolen her belongings.
I really thought the ending of the story was going in a different way and was very happy I was wrong. The writing in this one was really good and I can say that reading "Anansi Boys" a weekend ago you definitely get a different sort of feel in this first book then you do in that one.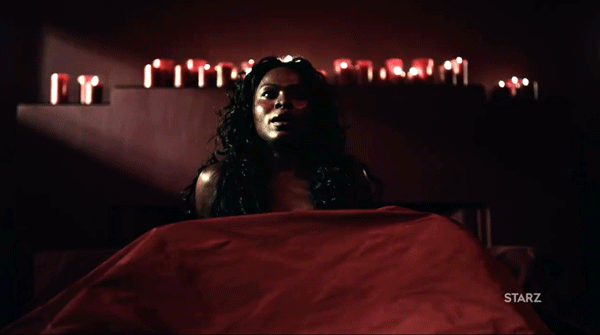 Bank:
April 15: $20
April 17: $23. I read "The Wangs Vs the World", electronic pages 368.
April 24: $28. I read "Dream Wedding", electronic pages 512.
April 25: $28. Landed on BL and had to post a vacation photo or tell a story about a vacation.
April 29: $31. Read "Whitethorn Woods", 354 pages Kindle edition, $3.00
April 29: $34. Read "Do Androids Dream of Electric Sheep", 256 pages;$3.00.
May 4: $37. Read "The Ghost Brigades" Paperback, 346 pages; $3.00
May 8: $42. Read "American Gods" Hardcover, 465 pages; $5.00.