Well that was disappointing. I loved the first two book and then the third book in the Hudson Valley Series (Buns) came out and I was so excited. I would finally get to read Clara's story. Unfortunately she never feels like a very developed character and neither does Archie. I think that Clayton was taking big parts of her "Wallbanger" series and jamming them in here. All of a sudden I am supposed to believe that the widower who has never been with another woman besides his dead wife is just having sex all over his hotel and even in broom closets? This book actually made me miss "Wallbanger" and I think I will go back and re-read that series in the next couple of weeks.
"Buns" is Clara's story. Readers were introduced to her in Roxanne's story (Nuts) and got to see her again in Natalie's story (Cream of the Crop). I liked what I knew about her. Seemed to come from a broken home and was really into marathons and triathlons. She goes around and saves old hotels and other businesses by helping them rebrand. So the Clara I was promised and the Clara I got were two different characters.
When Clara is given an opportunity to go to Bailey's Falls where her two best friends have decamped to she's happy. She is asked to go and help rebrand the Bryant Mountain House hotel (say that five times fast). She has a terrible meet-cute with her love interest Archie Bryant (she thinks he's the bellhop) and within seconds they are both acting like jerks towards each other.
Archie is resentful that Clara is there to change things. Clara is annoyed that he talks to her like she's not good at her job. Frankly, I was on Clara's side for most of the book. Archie just acted like an ass for a good 50 percent of this book. And then suddenly starts grabbing Clara and making out with her.
There really was no chemistry between these two. And Clayton using the fact that the hotel makes these supposedly to die for hot cross buns for why the title is called "Buns".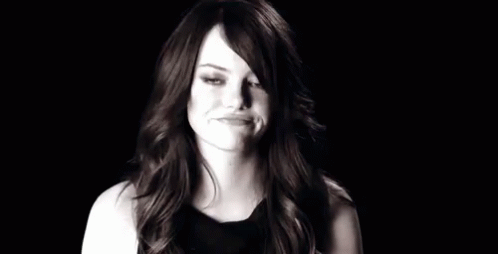 And there's a thing about Archie maybe having a good butt. I don't know. I maybe blacked out at that part because it was so clunky.
The majority of this book really is Clara getting over her hang-ups about being with someone that can (gasp) leave her. And her friends just being perverse assholes about the whole thing. I have never disliked two characters who I previously adored before like this. Roxanne and Natalie were just written poorly. Natalie acted like an oversexed teenage boy with no impulse control. I think I was over her when she had Oscar (her boyfriend) carry her ass up a trail because she wore boots that she knew would be difficult to walk in. I think Clayton was going for isn't this cute and I went, I would have dropped her ass and told her I was not a freaking donkey.

Roxanne is no better and just goes around telling Clara she's in love with Archie and should just be with him.
I realized after I finished this book that these three who supposedly are each other's best friends' did a terrible job of actually listening to their friend. They know her history and didn't even try to talk to her about it. I was really disappointed we never just got any scenes of them hanging out without discussing the men in their lives. Crap, I go out with my girlfriends and we talk about work, movies, books, their kids (I don't have any) and what the hell the dog did last night. If all we did was sit around and discuss "boys" at this point I would be finding some new friends.
Archie was a dead end for me too. I have not read one romance book I can think of that the dead spouse plot has not end up leaving a bad taste in my mouth. Archie is a widower and still is getting over the sudden death of his wife a couple of years earlier. What I did like was that no one was running around sainting Archie's wife. But I also found it weird that besides a comment here or there, they didn't discuss his wife a lot. The majority of the book was them sniping and then just having sex and Clara pulling away anytime she was with a group of people acting like a family.
Other characters don't feel very developed here. I was happy to see appearances by Oscar and Leo, but they felt very muted.

The writing felt off to me in a way that was surprising. I think the biggest issue was that the plots in Nuts and Cream of the Crop worked. The flow wasn't good at all in this one. We had a lot of description of the hotel and how Clara wanted to re-work it and arguments she had with Archie. And then a couple of sex scenes and description about all the sex they were having. I just found the whole thing blah.
The book ends with an epilogue like the other books told from the make hero's point of view and eh. I was just glad to be done with this one.