So I have to say, I really do love romance books. Last year I wanted a group read of "Whtiney, My Love" just to sound it out with other people. I decided to read the first Westmoreland book (this one) and then Whitney (the second book in the series) to see if I still loved them a much as the first time I did. At the age I was the first time through I didn't see the issues that cropped up in these romance books. McNaught re-released "Whitney, My Love" years afterward and added an ending that makes sense when you read this book first.
"A Kingdom of Dreams" follows the first Duke of Claymore and his bride. The heroine, Jennifer Merrick (called Jenny) is abducted from a convent by Royce Westmoreland, Duke of Claymore.
Seriously you guys, the first 2/3 of this book is really about two people who don't like each other, whose families are fighting and then suddenly it's we love each other more than you can possibly know. I wanted to shake Jennifer a lot. She is blinded to what her clan and father are really like, but she's supposed to be so smart. I found myself more interested in Jennifer's sister's romance with Royce's brother. The only two people who had a lick of sense in this book.
I also didn't like Royce. I should bring up how Royce forces Jennifer to sleep with him in the first place to keep her sister safe. I don't know much about love, but this isn't it. This book right here is why I tend to stick to contemporary romances these days.
Things get worse after Royce forces Jennifer to marry him (I am not getting into that whole thing) and then it is heavily implied Royce forces Jennifer to have sex with him after he kills her brother.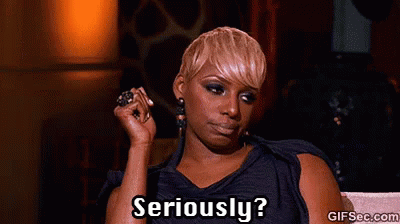 So at that point I didn't like him or her.
I don't think that the plot would have really worked the way it did in this book with Royce facing Jennifer's clan and them pretty much almost beating him to death in the end. Somehow I think the King or someone would have been angry they lost one of their knights or whatever Royce was. I don't have my book in front of me to check. Whatever.
The setting of the book takes place in 1497 in England and though it is a medieval read, it didn't sing for me like most historical romances do.
Honestly the main reason to read this book first is that "Whitney, My Love" brings up things from this book that we hear about. How the first Duke of Claymore abducted his bride, his speech he gives his people when he first brings Jennifer to his castle. Other than that, it's not going down as one of my top 20 romance reads.