Task 1: Post a picture of your advent calendar - store bought or homemade.
Yeah, I broke this out this weekend. I just posted the same picture from last year though because the one I took of it this morning was really blurry. I was in a hurry. I also managed to put up my stockings too. However that's it for decorations so far this year. The counter-tops and half bath were done this weekend. So hoping when I get home today there are signs of more progress. We are looking at finishing up everything by this Friday (please let that happen).
Task 2: The holidays season is in full swing – tell us: What's your favorite tradition?
Well my own tradition is to watch every version of "A Christmas Carol" that I can before Christmas. I also still throw in "A Charlie Brown Christmas" because Linus is the best and his speech always moves me to tears. This Saturday I watched "Scrooge" with Albert Finney. Up next I think is going to be "A Christmas Carol" with George C. Scott and then "A Christmas Carol" with Patrick Stewart. If you don't think I am putting The Muppets in there, you don't know me.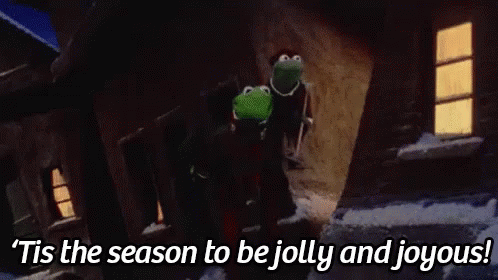 Task 3: The tradition of carol singing in the Advent / holiday season is linked to the old Anglo-Saxon (and medieval) custom of wassailing (https://en.wikipedia.org/wiki/Wassailing). Prepare an apple cider wassail bowl or a wassail bowl containing your favorite drink or fruit. Post a picture and enjoy!
That's a no from me. Sorry, I don't have my kitchen back, and even when I do get it back (hopefully this Friday). I am going to be missing from the site from December 10th on. I am having surgery the 11th and will be in the hospital for a few days. And then when I get released, no lifting. I think my Kindle is light enough for me to get away with lifting things.
Task 4: Make your own Advent wreath and share a picture of it. Instructions: https://www.youtube.com/watch?v=BWw83CCa2cg
No thanks.
Book: Advent also means "second coming": Read a pastiche, or a book written by an "authorised author" by the deceased author's estate. OR: There are four Sundays in Advent. Read the fourth book of a series or a book with the word "four" in the title.
Planned read is Wicked: The Life and Times of the Wicked Witch of the West (The Wicked Years, #1) by Gregory Maguire. I am basing this on Goodreads though. It may not be correct.