So this was the shortest of the stories in the "Forward" collection and honestly my least favorite. It was beyond boring and the ending was just a meh moment to me. I wanted something more for a supposed science fiction book. Talking about quantum physics and entanglement didn't do a thing for me.

"Randomize" is at the heart just a boring heist story. We follow a member that plans on stealing from a Las Vegas casino using quantum physics. Yeah, that's a new one on me. It's still boring though. And the last little bit is just a lot of talking about things that made me go huh? Seriously? What is happening? I finally got annoyed though when I realized this was not going to end in a very dull way. I wondered at first if Weir misread what Crouch wanted all of the authors to do when he put forward his premise.

The writing was boring. Unlike with "The Martian" Weir does not make this easy to understand. I am not a stupid person, but nothing that was said even made a little bit of sense. I went back to my "The Martian" review and saw that I did love that book, I also noted that Weir was too technical at times. And boy is he here as well.
The flow was nonexistent. We go from discussion of heist, heist, and post-heist so fast there's no time to even settle in. There is zero development of characters too which is why I didn't even bring up one of the people we follow.

The ending felt unrealistic to me.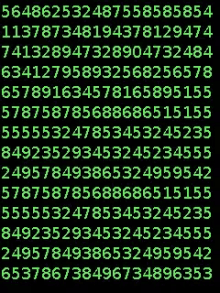 So to wrap up here was how I rated this collection:
Ark by Veronica Roth, 4 stars
Summer Frost by Blake Crouch, 5 stars
Emergency Skin, by N.K. Jemisin, 5 stars
You Have Arrived at Your Destination, by Amor Towles, 4 stars
The Last Conversation, by Paul Remblay, 5 stars
Randomize, by Andy Weir, 2 stars.
Overall rating 4.5 stars.