Door 5: Bon Om Touk
Task 1: List / tell us about your favorite rainy day reads.
I think my first rainy day read is Saving Grace by Julie Garwood. I tend to read this book around this time of the year since this is when the rain and snow starts to kick in. I love the heroine in this one along with the hero and the clan that we get to know. It takes place in the 1200s and I thought that Garwood did a great job of showing the historical setting of this book quite well.
A Murder is Announced by Agatha Christie is my second favorite rainy day read. Yes, I now know who the murderer is, but I loved how Christie pulls all of the characters together and we get the stunning reveal about the murderer and how they pulled things off.
Garden Spells by Sarah Addison Allen is another rainy day favorite. I love the story of the Waverly sisters and the "magic" they have and the curious members of this town which all seem to have their own special magic too. I didn't care much for the second book, but the first one is a great one to sink into with a cup of tea and a slice of cake.
An Irish Country Girl by Patrick Taylor is a re-read every Christmas. Who knew you could combine a scary ghost tale and Christmas all together? Taylor made his an annual favorite of mine and it's perfect to read on rainy or snowy days where you can imagine a Banshee that calls out for people during snow filled nights.
Anne of the Island by L.M. Montgomery. Ahh this one is my favorite to re-read on rainy days. I loved reading about Anne and Gilbert all grown up and how Anne finally realizes who her true love is. This book series still has me longing to visit Prince Edward Island one day.
Task 2: String up some fairy lights around your books / bookcase / kindle and share a picture of the results.
[X]
Task 3: Dragons and dragon-like serpents (imugi) are important to Korean mythology (as they are to that of other Asian peoples). So – which are your favorite literary dragons (fictional, mythological, whatever)?
Favorite dragons for me would be Draco from Dragonheart. I can't help it, I loved that movie and loved Sean Connery's voice acting.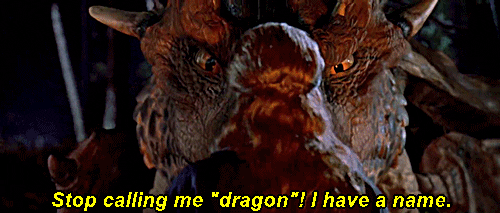 Falkor from The Neverending Story. I know he's a luckdragon, but it still counts.
Shardas from Dragon Slippers. I read this book last year and need to finish out the series sometime. I got a kick out of this world of dragons that Jessica Day George created.
Task 4:The South Korean flag features images of ying / yang (the blue and red circle in the center) and four sets of three black lines each representing heaven, sun, moon and earth and, in turn, the virtues humanity, justice, intelligence and courtesy. Compile a list or stack – 4 books minimum – composed of books that either have opposing words in their titles (e.g., war / peace; asleep / awake – not necessarily both words in the same title), or that feature the words "heaven," "sun," "moon," "earth," "humanity," "justice," intelligence," and / or "courtesy."
I only chose books I have read for this. Since I have a huge e-book collection I figured I would stack the books digitally for easy viewing. Please read from top to bottom.
Book: Read a book by a Korean author or set in Korea, that takes place at sea or on a river, where the plot involves a festival, where the moon or rain plays a pivotal role in the plot, or with rain, water or the moon on the cover.
Read The Summer Guest by Mary Alice Monroe on 11/18/19. Rain plays a pivotal role since it eventually turns into a hurricane.
Tasks Completed: 4